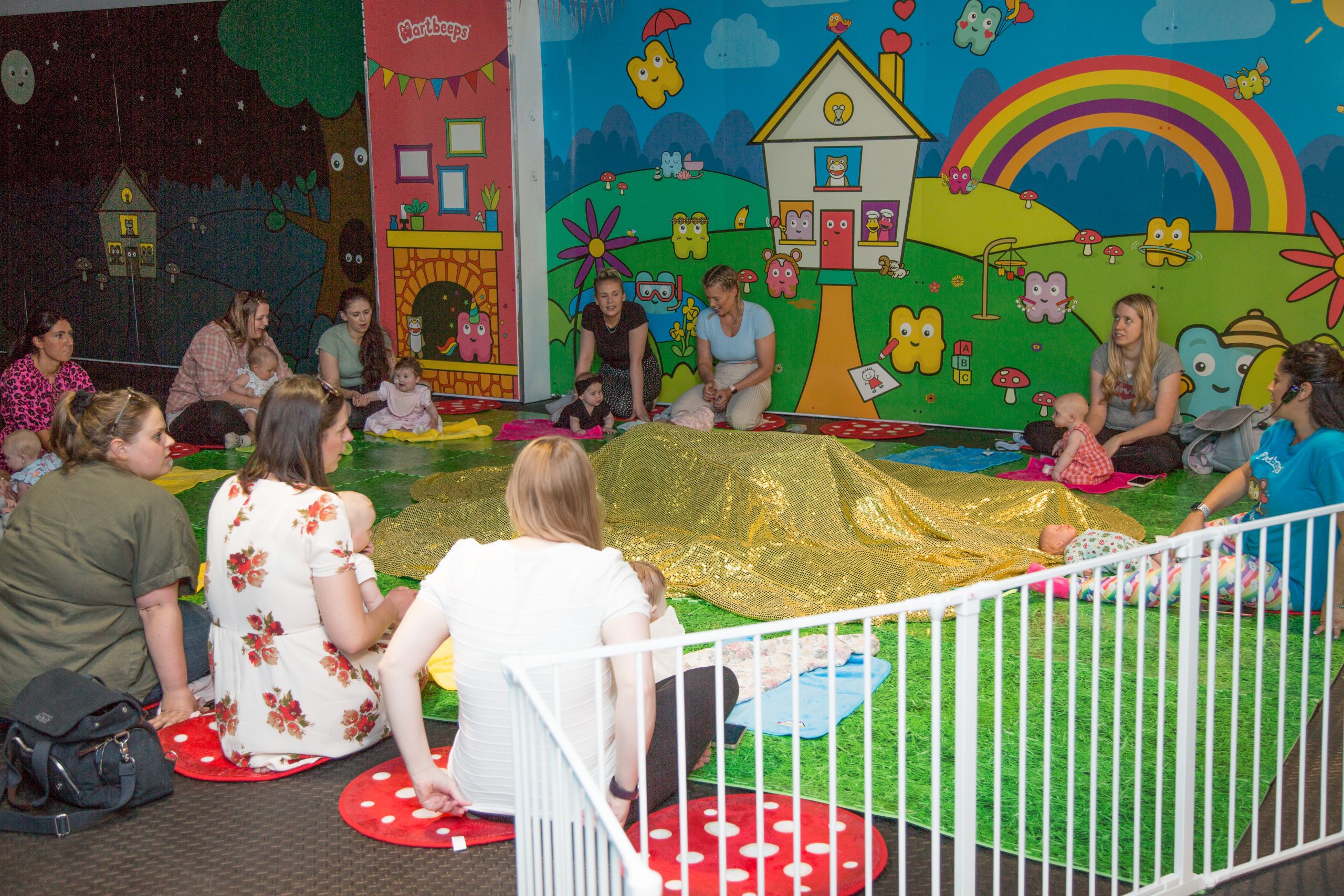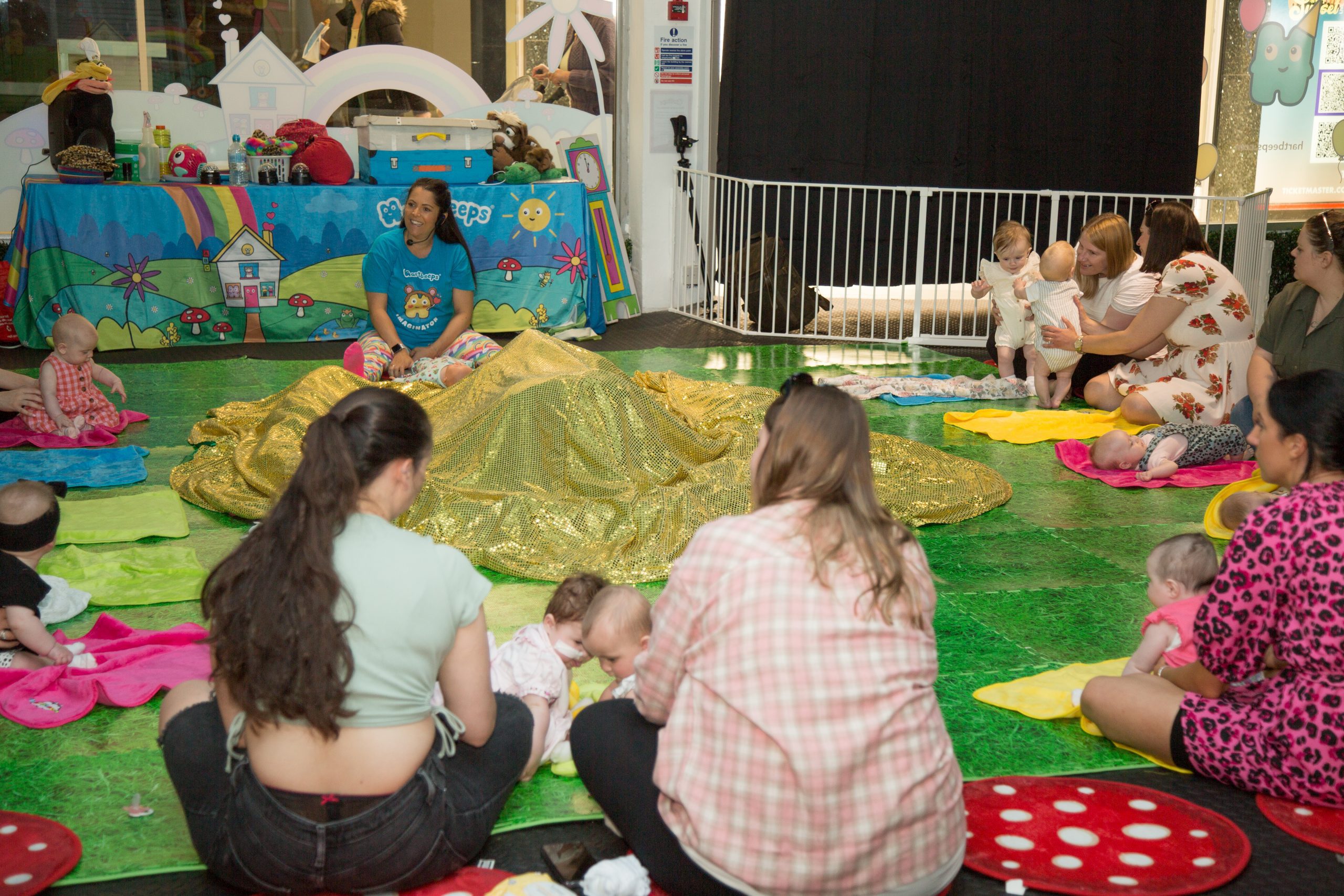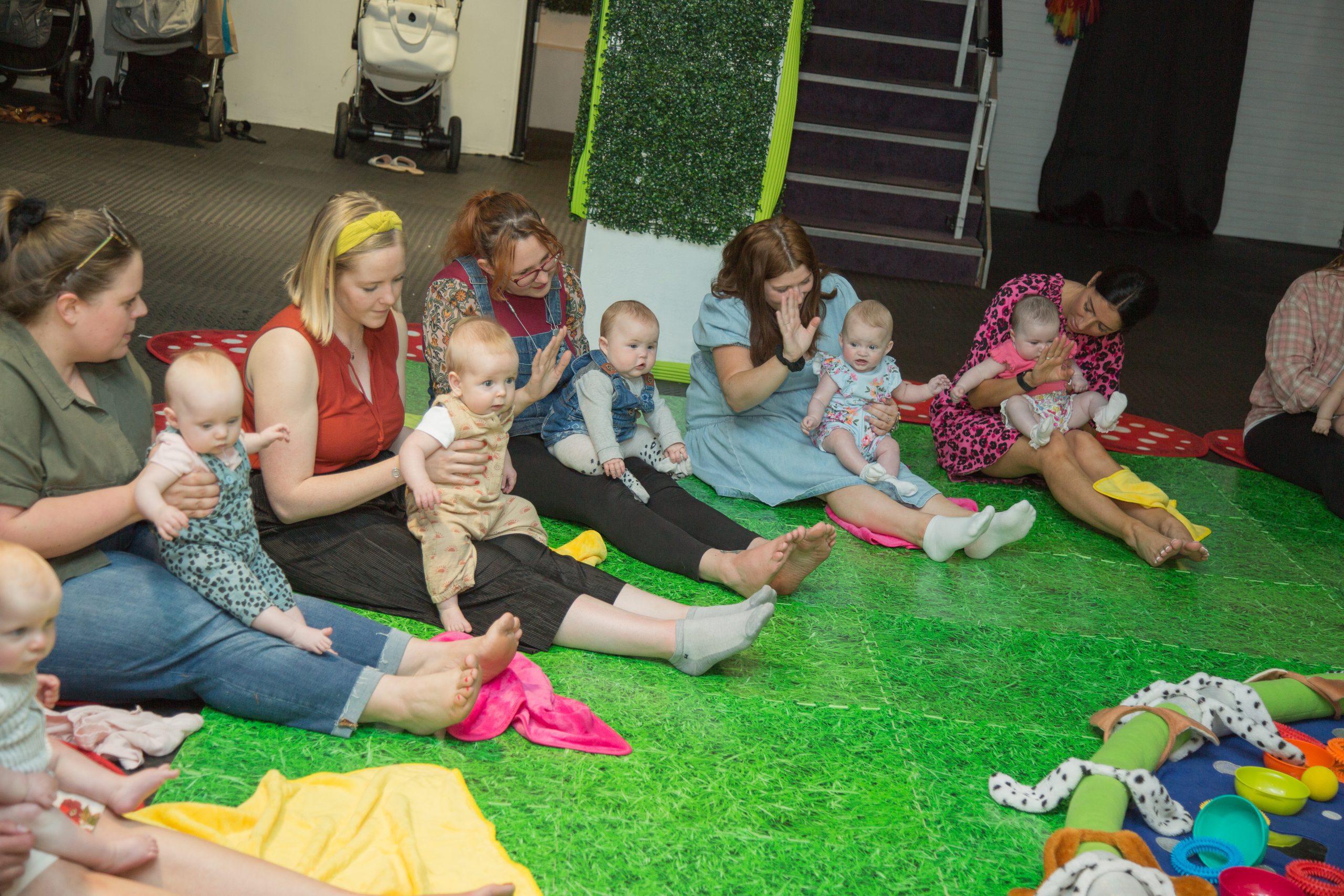 Hartbeeps
If you are looking for multi-sensory play for newborns, babies, and toddlers; you've come to the right place. Step inside to be greeted with a warm welcome from the Hartbeeps team as they help you find the right specialist class for your little one. 
Sometimes it can be tricky to set time aside to just be with your baby and spend quality time together because of work commitments and busy schedules. Hartbeeps gives you the chance to unwind and truly connect with your baby while having the opportunity to make new friends.
Leading the way with innovative and creative enrichment experiences for babies and their parents, Hartbeeps is designed to delight newly acquired senses and release trapped energy while helping with baby bonding and confidence building.
Hartbeeps also offer many different interactive, imaginative, and immersive sensory learning experiences for toddlers too. Join Dexter Cat & Adrian Mouse at the Hartbeeps Happy House for classic nursery rhymes, fabulous songs, dress-ups, puppet characters, and more!
There is also the chance for little ones to brush up on their curriculum with nursery and pre-school sessions with the feature of musical storytelling, upbeat phonic rich rhymes, and raps and songs as well as traditional nursery rhymes and children's songs.
If your kids love Hartbeeps that much, they can even host birthday parties! Suitable for 1st-5th birthdays, celebrate their special day in a truly unique way with party sessions full of colour, dress-ups, parachute play, and lots of singing and dancing. 
Come in and say hi! The friendly Hartbeeps team in Darlington can't wait to put a smile on your little one's face as they're introduced to a world of fun and exciting activities.
Read More
Opening times
Monday: 9.30am – 2:30pm
Tuesday: 9.30am – 2:30pm
Wednesday: 9.30am – 2:30pm
Thursday: 9.30am – 2:30pm
Friday: 9.30am – 2:30pm
Saturday: Pre Booked Parties Only
Sunday: Pre Booked Parties Only